Why we started Termify?
As startup creators, we understand hiring a lawyer is very unusual and expensive for any startup or small business. That's why we and a few law experts spent 6 months handpicking the web's most important laws when it comes to privacy and terms of use.
We've spent most of the time configuring this version of Termify to be as complete as possible for those ones recently starting.
After realizing what an amazing job we've done alongside all the knowledge we have acquired in those 6 months of reading and reading, we decided that we can also help bigger companies. So we launched PAID plans. I know what you are thinking... they might be way better than a free plan and yes your are right!
These plans include everything you need to keep your business safe from any legal issue. On top of that, we give you the html code, DOCX file, PDF and TXT file of your privacy policy and TOS. It wasn't enough, so we also give you a separate link, hosted on termify.io, with your TOS and Privacy Policies to share faster to anyone or to even display in your site.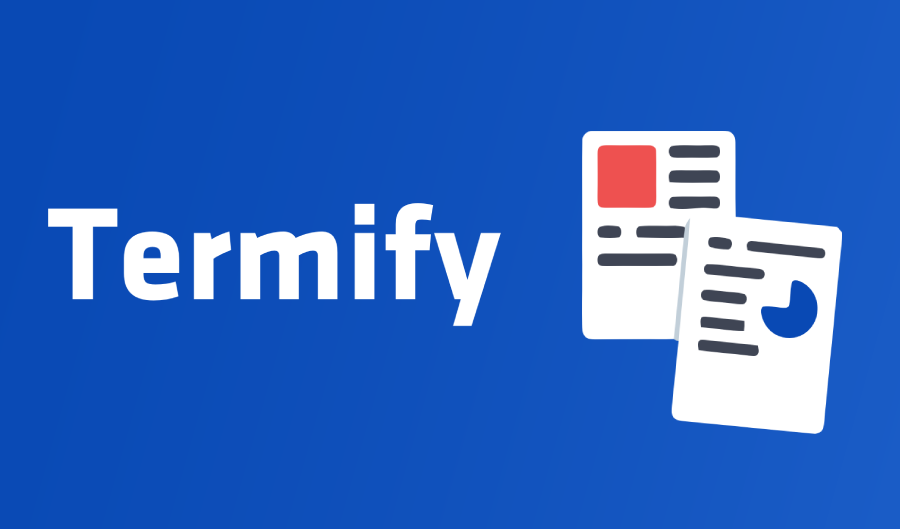 Who are we?
Termify has 3 founders, Lucas Maldonado, Franco Maldonado and Patricio Maldonado. We have been developing sites and apps since 2017 and after a lot of sites built and apps published on the stores, we realized how important is for startups and developed business to have professional policies describing exactly what their services do. And therefore be protected from any legal issue.
What makes Termify unique?
One of the features that make our product so special is that you can generate unlimited policies of any kind such as Privacy Policies, Terms and Conditions, Terms of Service, Terms of Use, Disclaimers, EULAs, Cookie policies and many more! And all of that is available by just purchasing our $2.95 trial. Not only that, but we've been working non-stop for months to create the greatest policy system to generate your policies in less than 5 minutes.
Our policies are the most valuable and complete policies of the market. With all the work that has been put into this project, we can assure you that you will not be disappointed by our product nor service. Every policy is compliant with California regulations as well as The General Data Protection Regulation in the European Union which ensures that your website/app will be completely protected from any lawsuit or threat that you may have.